Dimond Vision Clinic
Who do you trust with your family's vision?
Who do you trust with your family's vision?
You deserve an eyecare provider that offers exceptional customer service, modern diagnostic techniques, a comfortable atmosphere, and plenty of choices for your vision needs. At Dimond Vision Clinic, you'll find this and more. Here, quality, caring, and style meet for a patient experience that's second to none.
Dimond Vision Clinic has offered comprehensive optical services with a personal touch to Anchorage since 1981.
Our steadfast commitment to you, your vision, and to providing you with outstanding care through advanced technology set us apart from the rest. Dr. Dobson, Dr. Kjome, Dr Frank and Dr. Berge provide a complete range of eyecare and optical services, from family eyecare and exams, to the treatment for eye infections and management of eye diseases. Find out more about us, browse our extensive selection of designer frames or learn more about common conditions including eye allergies and dry eyes.
Dimond Vision Clinic – where vision and value see eye to eye.
Contact us for your appointment today and see the difference Dr. Dobson, Dr. Kjome, Dr Frank and Dr. Berge make in your eye care. Our optometry practice is conveniently located in south Anchorage.
Office Hours & Info
Holidays may affect these hours
907-349-6932
907-349-6347
1000 East Dimond Blvd. Suite 101
Anchorage, AK 99515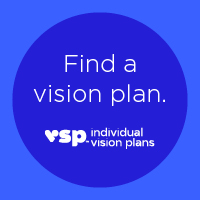 I have been visiting Dimond Vision Center for over 25 yrs. I am extremely satisfied with the attention that I receive from the doctors there, they are kind and compassionate, and really care about their patients.
Teresa B.