Welcome to the Dimond Vision Clinic optical page – Where vision and value see eye to eye.
DVC has highly trained optical experts who are eager to help choose your next set of eyewear.
There is a lot that goes into getting a pair of eyeglasses, so whether choosing your correct shape and fit or the correct lenses for your exact needs, WE CAN HELP!
Our optical department is by walk-in, so no appointments needed, just come on in!
Office Hours & Info
Holidays may affect these hours
907-349-6932
907-349-6347
1000 East Dimond Blvd. Suite 101
Anchorage, AK 99515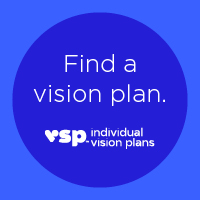 Below is a list of the eyewear products that we sell here at Dimond Vision Clinic. For more information or to answer any questions you might have about our products, please contact our office.
Gucci
Costa Del Mar
Ovvo Optics
Dana Buchman
Lilly Pulitzer
Vera Wang
Lafont
Ray-Ban
Saint Laurent
Kata
Bebe
Diva
Oakley
Flexon
Calvin Klein
Maui Jim
Ann Taylor
Kliik
Nine West
Marchon
Nike Vision
Serengeti
State
Prodesign Denmark
John Varvatos
Kate Spade
Etnia
Tiffany & Co.
Fysh
Charmant
Puma
HUGO BOSS
Juicy Couture
WOOW
Elasta
Tura
Jimmy Choo
Chesterfield
MODO
Vanni
Jaguar
Scott Harris
Easy Twist/TurboFlex
Dragon
Long Champ
Silhouette
Blackfin
Wiley X
Lightec
Lacoste
Vera Bradley
Enchroma Color Vision Glasses
Michael Ryen
William Morris
Charles Stone
Radley
Gucci
Costa Del Mar
Ovvo Optics
Dana Buchman
Lilly Pulitzer
Vera Wang
Lafont
Ray-Ban
Saint Lauren
Kata
Oakley
Flexon
Calvin Klein
Maui Jim
Ann Taylor
CZone
Kliik
Nine West
Marchon
Nike Vision
Prodesign Denmark
Oliver Peoples
John Varvatos
Kate Spade
Etnia
Tiffany & Co.
Fysh
Charmant
Puma
HUGO BOSS
Elasta
Tura
Jimmy Choo
Chesterfield
MODO
Vanni
Prada
Jaguar
Scott Harris/Michael Ryan
Easy Twist/TurboFlex
Silhouette
Blackfin
Wiley X
Lightec
Lacoste
Vera Bradley
Enchroma Color Vision Glasses
Michael Ryen
Gucci
Costa Del Mar
Ovvo Optics
Dana Buchman
Lilly Pulitzer
Vera Wang
Lafont
Ray-Ban
Saint Lauren
Kata
Oakley
Flexon
Calvin Klein
Maui Jim
Ann Taylor
CZone
Kliik
Nine West
Marchon
Nike Vision
Prodesign Denmark
Oliver Peoples
John Varvatos
Kate Spade
Etnia
Tiffany & Co.
Fysh
Charmant
Puma
HUGO BOSS
Elasta
Tura
Jimmy Choo
Chesterfield
MODO
Vanni
Prada
Jaguar
Scott Harris/Michael Ryan
Easy Twist/TurboFlex
Silhouette
Blackfin
Wiley X
Lightec
Lacoste
Vera Bradley
Enchroma Color Vision Glasses
Michael Ryen