All patients are unique, and so are their eye care needs. We can tailor your prescription to meet the demands of your daily lifestyle so that you're comfortable, look great, and see well.
We're happy that you're here and invite you to learn more about our amazing doctors and our dedicated team!
Dr. Steven Dobson O.D.
Dr. Dobson studied optometry at Southern California College of Optometry, after which he completed his residency in low vision rehabilitative optometry at Veteran's Medical Center in Los Angeles, California. He founded Dimond Vision Clinic in 1981. Dr. Dobson is a past president of the Alaska State Board of Examiners in Optometry and an Alaska State Professional Committee Representative for VSP.
He is an active member of the American Optometric Association and the current President of the Alaska Optometric Association.
Dr. Dobson is married and the father of three children. He loves to spend time skiing, traveling, and playing golf.
Dr. Gary Kjome O.D.
Originally from Antigo, Wisconsin, Dr. Kjome received his Doctor of Optometry degree from the Southern California School of Optometry in 1980 before joining our practice in 1984.
He is an active member of the American Optometric Association, Alaska Optometric Association and the Ocular Surface Society of Optometry.
His commitment to our patients and to improving others' vision is key to helping us deliver excellent care to our Anchorage patients. When he's not at the office, he enjoys golfing, traveling, and is a wine aficionado.
Dr. Nathan Frank O.D.
Dr. Nathan Frank, OD, specializes in ocular disease, including: managing medical glaucoma, dry eye, pre- and post-operative eye care, acute eye conditions including trauma, conjunctivitis, iritis and posterior segment disease. Dr. Frank received his Bachelor of Science in Kinesiology from the University of Wyoming and earned his Doctor of Optometry from Pacific University in 2008. He then completed a residency in Ocular Disease from Seidenberg Protzko Eye Associates, affiliated with Wilmer Eye Institute of The Johns Hopkins Hospital and Salus University. Dr. Frank's goals in practice are to provide superior eye care for the community and to treat patients as he would want to be treated. He is especially passionate about educating patients on proper eye care and establishing a rapport with each patient in order to develop lifelong relationships. Dr. Frank was born in Anchorage and lived in Nome and Southeast Alaska for several years. He then spent his childhood between Alaska, Montana, and Wyoming. Dr. Frank enjoys spending time with his wife and their two young daughters. He is an avid big-game hunter and fly fisherman.
Dr. Stephanie Berge O.D.
Dr. Stephanie Berge is originally from Metro Detroit (southeast Michigan). She received her Bachelor of Science in Biology/Pre-Optometry from Ferris State University and earned her Doctorate of Optometry from Michigan College of Optometry in 2018. She then completed a residency in Primary Care Optometry at Henry Ford OptimEyes Super Vision Center: West Bloomfield, affiliated with Henry Ford Health System and Michigan College of Optometry. She is a current member of the American Optometric Association and the Alaska Optometric Association. She is dedicated to providing quality, evidence-based care and counsel to every patient. When not in the office, Dr. Berge is out hiking with her husband, playing with her dog, or reading a good book.
Office Hours & Info
Holidays may affect these hours
907-349-6932
907-349-6347
1000 East Dimond Blvd. Suite 101
Anchorage, AK 99515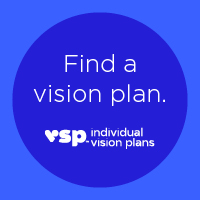 Meet Our Billing Specialist
Amber
Amber joined the office in 2016. She was raised in Tempe, AZ and has lived in Anchorage, AK since 1996. She recently became a Certified Professional Coder with an Associate of Arts degree and Certificate in Medical Office Coding from the University of Alaska. In her spare time she enjoys spending time with her three children, shopping, reading, and continuing her knowledge in Optometry.
Blanca
Blanca was born and raised in Anchorage, Alaska. She has worked for Dimond Vision Clinic from 2006-2012. She left to learn more about family medical billing. Blanca returned to Dimond Vision Clinic in April 2018. She is pursuing her certification as an optometric technician. Blanca enjoys spending time with her 3 girls and their busy schedule.
Nora
Nora was born and raised right here in Alaska. With over 14 years of healthcare experience, she has brought a wealth of knowledge to our team. Nora has two daughters who she loves spending time with. You can often find her cooking up new recipes, including baking cakes! She also enjoys going on long road trips and camping.
Tiffany
Tiffany was born and raised in Alaska and has tried living in the lower 48, but always returns to her home state. She has been in the eye care field for over 5 years and joined our team in May of 2023. She has extensive knowledge in pre-screening and optical. As a newlywed, she spends most of her time with her loving husband and adorable dogs. She also enjoys music and plays several instruments. Her motto, "Life is great, but bearded dragons make it better."
Meet Our Contact Lens Specialist
Skyler
Skyler was born and raised here in Anchorage, Alaska. She began working in the optical field in 2017, and we're excited to have her as part of our team. Skyler has a passion for art and is currently working towards her BFA in Animation. When she isn't working or drawing you can find Skyler baking or playing with her cats.
Josh
Josh moved to Alaska in 2014 from the Seattle area. He has over 6 years of experience in optical, and specializes in lens manufacturing, inspection, and frame repair. In his off time he enjoys longboarding, kayaking, fishing, camping and spending time with his wife Siobhan and daughter Leela. He joined the DVC team in September of 2017.
Nancy
Nancy is a licensed optician originally from Lake Placid, New York but has lived in Alaska since 1985. Nancy joined our team in winter of 2013.
Devotion to providing the best care, latest technology and quality products are what attracted her to our office. In her spare time, Nancy enjoys hiking, gardening, baking and spending time with her husband and sons.
Cherathea
Cher was born into a military family in Germany. She has been in Alaska since she was 4 years old. She joined the team in May 2017 and had obtained her American Board of Opticianry Certification (ABOC) in 2010 and also gained her National Contact Lens Certification (NCLC) in 2014. Cher brings a professional, can do attitude to the optical department. She takes pride in providing her patients with the highest level of care and time. In her spare time she enjoys the great outdoors that Alaska has to offer including photography and painting.
Stephanie
Stephanie is from Fresno, California and has lived in Alaska since 2001. She entered the optical field in 2002 and joined Dimond Vision Clinic in June of 2023. Stephanie brings over 21 years of eye care knowledge to our team, with experience in pre-screening, contacts and optical. In her free time, Stephanie enjoys the outdoors, watching movies and spending time with her husband, four children, puppy and chickens.
Melody
Melody is originally from Southern Oregon and lived in northwest Oregon most of her life. She moved to Kenai Alaska in 2016 and graduated from St Herman's Theological Seminary in 2022 with her associates degree in choral music as well as being a certified counselor through RADACT. Melody loves filling her time with singing, trying exotic foods, going on strolls through nature, and spending quality time with friends and family.
Jubilie
Jubilie was born in Portland, Oregon and moved to Anchorage with her family
in 2009. She graduated from high school in 2020 and is currently a student
at the University of Alaska seeking a degree in graphic design. She has
over three years of customer service experience, and is eager to gain more
administrative experience. When she's not working or studying, she loves to
spend time painting, playing with her two cats, and appreciating the cozy
moments in life.
Victtoria
Victtoria is originally from Travis AFB California, but was raised in Anchorage since she was 6 years old. She is new to the optical medical field but has many years of customer service and administrative experience. She brings a positive attitude to the office and loves helping patients to the best of her ability. When not working, she enjoys spending time with her 8 kids and husband. She loves camping, fishing, hunting, and traveling.
Christopher
Chris has been with Dimond Vision Clinic since July 2023. Originally from California, he moved to Alaska in 2013. Chris has spent time in Spain, Australia, and Mexico playing professional basketball before making Anchorage his home. He brings several years of customer service experience to our clinic and is working on expanding his eye care knowledge. When he is not helping our patients with their vision needs, he enjoys playing sports, traveling, and spending time with his son.