At Dimond Vision Clinic, we are pleased to offer a wide range of optometry services for our community! Our experienced optometrists can provide you with thorough eye evaluations, determine if you need corrective lenses and your exact prescription strength, fit you with the appropriate specialty eyewear, and help you pick out the most flattering pair of glasses for your face shape and skin tone.
Our new patient appointments always begin with a comprehensive eye exam. If you are unsure of your family's eye health history, it's helpful to research beforehand, so we can better evaluate your own eye health. Visit our online patient center to download supplemental forms you can fill out before your appointment. If you have never had a comprehensive exam, don't worry! All the tests and exercises are simple and painless.
Office Hours & Info
Holidays may affect these hours
907-349-6932
907-349-6347
1000 East Dimond Blvd. Suite 101
Anchorage, AK 99515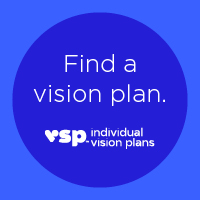 Comprehensive eye exams may include:
Testing visual acuity or refractive error
Pupil evaluation with or without dilation
Examination of peripheral visual field
Color vision testing
Analysis of the visual systems
Examination of the external parts of the eye
Intraocular pressure measurement
Examination of the health of the entire eye
Our experienced optometrists can diagnose and treat eye diseases and identify general eye health problems including diabetes, anemia, high blood pressure, and others. We can also test for and fit specialty eyewear for sports, occupations, other activities and hobbies, and safety glasses.
Our Optometric Services:
Comprehensive eye exams
Contact lens fittings
Diagnosis and treatment of eye disease
Specialized testing and care for cataracts, glaucoma, and others
Pre-and post-operative care for eye disease
Eye emergencies
Foreign object removal
Vision services for visually impaired
We also offer the following optometry services: Lasik Co-Management, Cataract Surgery Co-Management, Prescription Contact & Prescription Glasses.
We can answer your questions about optometry services, our eye care practice, eye health products, and more.
Schedule your eye exam today by requesting an appointment online, or by calling our office.
AdaptDx® Dark Adaptometer
The AdaptDx [adapt-dee-ex] aids in the detection and management of AMD. It measures the time it takes for your vision to adjust to the dark. This is called dark adaptation. The simple test takes less than 10 minutes. You'll look into the device in a darkened room and press a button every time you see a flashing light. If the AdaptDx test indicates signs of early AMD, you and your doctor have valuable time to develop a plan to delay disease progression.
What is RI?
The RI™ stands for Rod Intercept™ and it is a measure of an eye's dark adaptation function. Specifically, it is the number of minutes it takes your vision to adjust from light to darkness. When you take the AdaptDx test, the device calculates your RI number and provides your doctor with critical information to help determine your AMD status.
Is the AdaptDx® test covered by insurance?
If there is a medical diagnosis related to AMD or you are experiencing trouble seeing or driving at night, we may be able to bill the test to your insurance provider. If not, the AdaptDx test may require a modest out-of-pocket expense.
What should I expect during the test?
EnChroma develops cutting-edge lens technologies and high-performance eyewear for color blindness. Invented by a Ph.D. glass scientist and UC Berkeley mathematician, EnChroma's revolutionary glasses combine the latest in color perception neuroscience and lens innovation to improve the lives of people around the world. EnChroma offers modern collections in an array of styles that are all Rx customizable to provide bright, vibrant color for all. Based in Berkeley, California, EnChroma received a SBIR grant from the National Institute of Health (NIH) and earned the 2016 Tibbets Award from the U.S. Small Business Administration in recognition of the firm's innovative impact on the human experience through technology. EnChroma continues to advance its revolutionary lens technology with inventions that improve access and accessibility for the color blind community and beyond. For more information, visit EnChroma.com.
Diopsys® visual electrophysiology vision tests are painless, non-invasive, and provide us with comprehensive information on the function of your vision. The electroretinography (ERG) and visual evoked potential (VEP) test results assist us in better planning your treatment (if any) and monitoring your visual function.
To perform the test, we ask that your face be clean, dry, and free of any gels, sprays, oils, makeup, or lotion. A technician will clean and dry three small areas on your head, and then place sensory pads on the cleansed areas.
The technician will then ask you to cover one eye at a time while the vision test is being run. You will see either a series of patterns or flashes of light, depending on the type of visual electrophysiology test ordered.
Please visit these individual Diopsys® vision testing pages to learn more about these important tests.
Diopsys® ERG Testing
Diopsys® ffERG Testing
Diopsys® VEP Testing